Dr John Fass, London College of Communication

Alaistair Steele, London College of Communication

Dr Tyler Fox, University of Washington
Ronnie Deelen, Royal College of Art, London College of Communication
Postgraduate students from:
London College of Communication, UAL
          In June six MA UX students were selected from our cohort to take part in a DRS Lab called "The Echoing River", in the context of the Design Research Society Conference in Bilbao, Spain. From the 20th of June until the 28th -when we had our open evening- we were working in groups, exploring the importance that the Bilbao river (Ria) holds for the community, the economy and the space.
          My group consisted of Dany Garcia Solano (LCC), Maialen Borrero Ahedo (Mondragon Univerity) and Elsa Gil (Basque Biodesign Center) and we were lucky enough to be hosted by Espacio Open, a creative poly-space housed in the abandoned Artiarch factory. Our group managed to generate two separate projects and I will briefly present them below.
28 de Junio (28th of June)
      A project representing the tide levels of the Ria, for that specific day, in an analogue data field. At the same time the installation acts as an interactive music instrument, the steel bottles contain different quantities of water and the audience could bounce them to hit the floor or to hit each other and play different sounds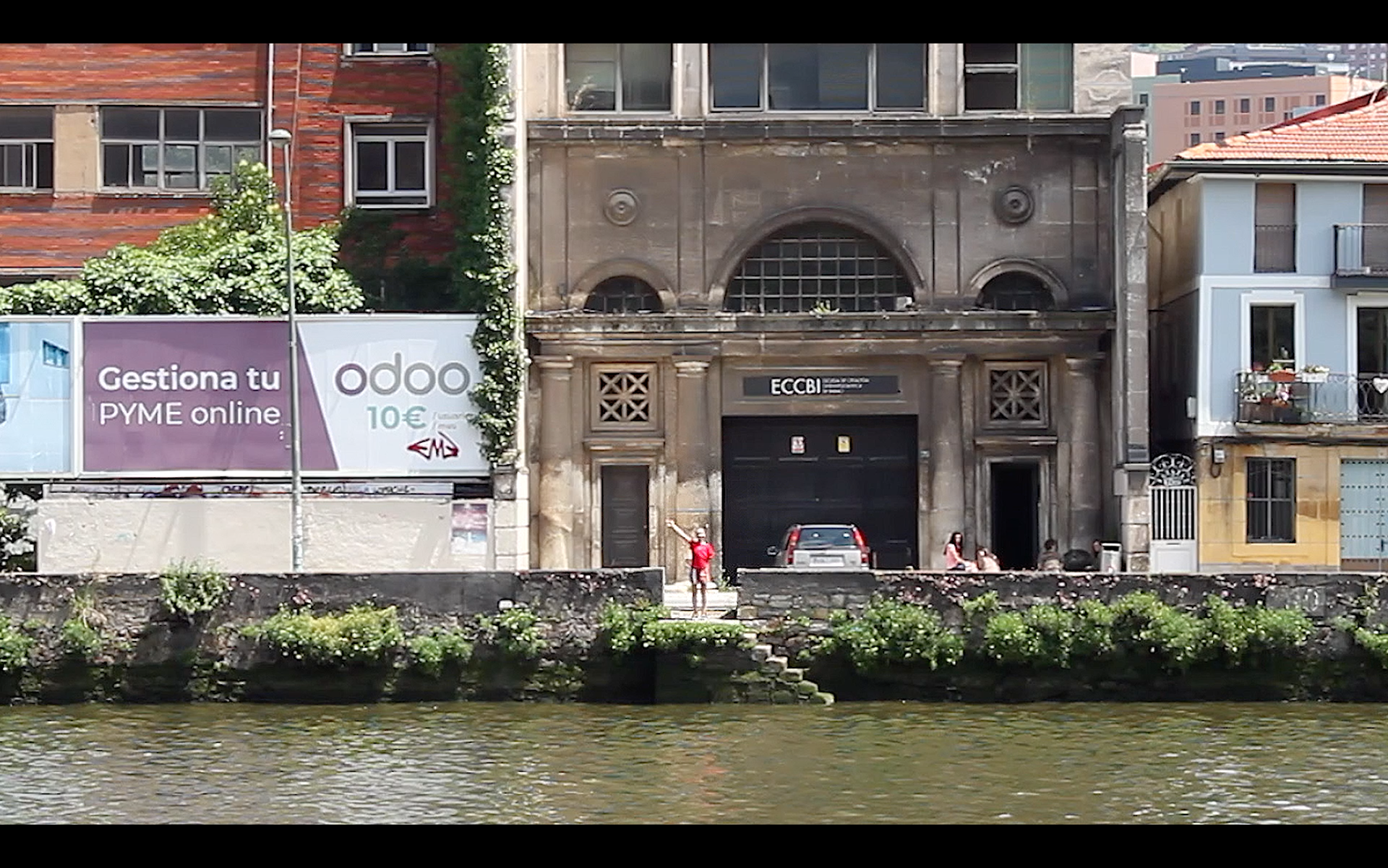 This project was a live performance exploring the relationship of the two opposing sides of the river. Mainland Bilbao, gentrified with new buildings and a beautiful riverside pedestrian walk and the island side, which looks abandoned and is highly industrial without any recreational capabilities for its residents. The mainland and the island are connected by only one bridge while one more is under construction, creating a very clear separation between the two. The act of waving to each other creates an abstract, imaginary bridge between the two, reminding pedestrians that there is still life on the other side. The two performers are waving at each other,calling out phrases in the Basque language, like "Hello", "How are you", "I am Sofia" etc.

          In order to present this for the opening, we video recorded the performance from each side and synched them perfectly. Two separate TVs were placed in the entrance of the exhibition facing each other, forcing people to cross between them